Festival season is in full swing and next weekend, July 8 - 10 we head to the inaugural Otherside Festival in the shadow of Slane Castle.
Rock Farm Slane will burst into life with 3 days of music, dance, comedy, wellness, food and so much more! Here's what you need to know about the festival, including the day by day breakdown of acts and food stalls.
Day by day breakdown
Friday, July 8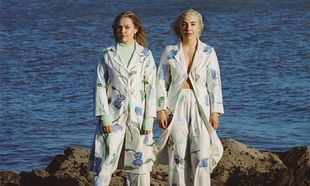 Headliners: Krystle Klear, Saint Sister
Bedlam DJs, Cinthie, Don't Tell Mum, Efa O'Neill, Girls Don't Sync, Gush, Heroes In Hiding, Le Boom, R. Kitt, Soda Blonde, Spring Break, Sprints, Sunburn, Whenyoung.
Saturday, July 9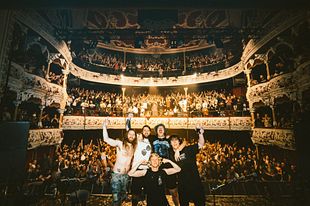 Headliners: Lane 8, The Scratch,
Embrz, Franky Wah, George Feeley, Hello Len, Ispíní na hÉireann, John Francis Flynn, Lemeoncello, Long Island Sound, Melodic, Moxie, Nialler9, Nixer, Sarah Mooney, Seany B, Skippers Alley Soul Jam, Ste Flynn, Tourist (Live), Ye Vagabonds.
Comedy: Anna Clifford, Michael Fry, Shane Byrne, Emma Doran
Sunday, July 9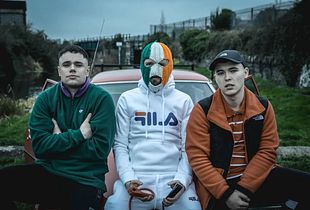 Headliners: DJ Seinfeld Presents: Mirrors Live and Kneecap
Bella Festa, Boots & Kats, Chris Stussy, Joe Goddard (Hot Chip), Jordan Nocturne, Khakikid, Lucy McWilliams, Malaki, Mango & Mathman, Meg Ward, Nealo, Oden & Fatzo (Live),Omni, Ricky Chong, Rossi, TSHA
Comedy: Killian Sundermann, Peter McGann, Tony Cantwell, Simon Hennessy
Food:
Goats Gruff will be serving up delicious wood-fired sambos, Neapolitan pizza, speciality coffee and treats from their food truck. Bolt Burger have got your carnivore cravings covered, along with spicy wings, chicken burgers, meaty and non-meaty nachos. Filipino flavours come to Slane by Richie Castillo from Bahay. Get your caffeine fix from Catalyst Coffee.
You can also book a table at Zhug, a banquet-style feast that marries Middle Eastern and North African flavours. Book a table here.
Tickets
General Camping - €155 + (excluding booking fee).
(*Bring your own tent valid with your weekend Ticketmaster camping ticket)
Day Tickets - Friday / Saturday / Sunday - €55 (excluding booking fee)
All tickets can be purchased here.
Otherside Festival takes place in Rock Farm Slane on July 8-10