No matter what you're in the mood for, the next few days have a bit of everything. We've rounded up the best of the weekend highlights, so you're bound to find something of interest!
With All Together Now and Indie22 in the rear-view mirror after a huge Bank Holiday Weekend, we look ahead to another class week of live music!
It may be slightly quieter for bigger gigs but there's still plenty of incredible acts performing around the country over the next few days. In fact, it's a great opportunity to have a look at some talented local artists! Let's have a look at what's in-store for the upcoming weekend.
Friday, August 5
We've Only Just Begun @ Whelan's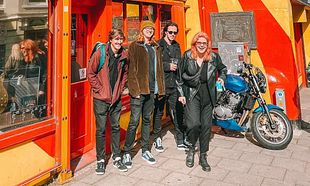 Spanning Friday to Sunday, We've Only Just Begun is 3-day music festival which takes place in the iconic Dublin venue across 2 stages. The festival features some unreal Irish artists, check out the line-up below.
Friday: Sprints, M(h)aol, Lucy Gaffney, Banríon, Pretty Happy, Problem Patterns, Grave Goods.
Saturday: Elaine Mai, Aimée, Carrie Baxter, Bobbi Arlo, Winnie AMA, Tomike, Trophy Wife, Chubby Cat
Sunday: Rosey Carney, Shiv, Síomha, Niamh Regan, Of All Living Things, Gemma Bradley, Last Apollo and Still Blue.
Price: €15 Day, €25 Weekend / 9pm / Tickets available here.
Loraine Club @ The Workman's Cellar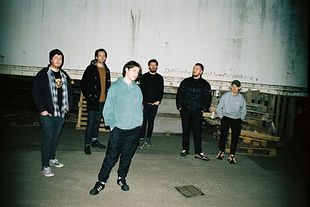 Loraine Club are an electronic disco/groove band from Ireland. The band have spent the last couple of years carving a name for themselves in their native Dublin with a string of successful single releases and sold out shows.
Two years (and a pandemic) later, Loraine Club released their first EP "Desire" fusing elements of popular soul, hip hop, electronic disco and 90's RnB they create a sound that is very much their own. The band are currently back in the studio recording their next string of single releases which are set to drop this summer which sees them lean into Pop, hip-hop and R'n'B.
Support on the night comes from Jossle & Callum Wall.
Price: €10 / 8pm / Tickets available here.
Saturday, August 6
Rónán Ó'Snodaigh & Bróna Keogh @ The Lighthouse, Dun Laoghaire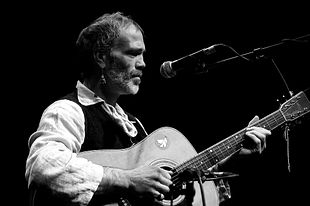 The enigmatic frontman of Kila Ronan O'Snodaigh performs an intimate show at The Lighthouse on Saturday.
Ronan and Kila have been synonymous with Irish roots and Celtic music over the past 25 years or more. Falling into the category of 'world music' they draw a large proportion of it's expression from Irish culture and the Irish language.
This will be a great chance to catch the iconic frontman up close and personal in between his busy touring. Support on the night comes from Bróna Keogh with more to be announced shortly.
Price: €20 / 9pm / Tickets available here.
Madness @ The 3Arena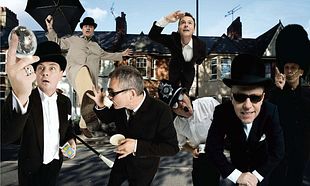 There's nobody else like them. English Ska legends Madness head to Dublin this weekend for what's sure to be a deadly show. Formed in the mid to late 1970s, Madness are one of the top 20 selling UK groups of all time, with seven top ten albums, 22 top 20 hits and over six million album sales to their name.
It's been an incredible few years for the nutty boys from their gold selling 'Can't Touch Us Now' album, sell out shows to their compilation 'Full House'.
Support on the night comes The Squeeze.
Price: €58.30 / 6.30pm / Tickets available here.
Sunday, August 7
China Crisis @ Opium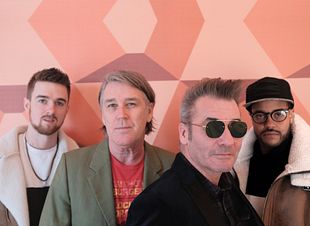 Emerging in 1981 from their native Kirkby, Liverpool as the song writing duo of vocalist/keyboardist Gary Daly and guitarist / vocalist Eddie Lundon, China Crisis have had eleven UK Top 50 singles and three UK Top 40 albums, as well as commercial success in Western Europe, Australia and the Americas.
That the China Crisis sound is enduring is demonstrable well into the 21 st Century, not just through the continued fidelity of their longtime fans but the fact that a whole new generation of musicians and listeners are becoming China Crisis devotees.
Price: €25 / 7.30pm / Tickets available here.