No matter what you're in the mood for, the next few days have a bit of everything. We've rounded up the best of the weekend highlights, so you're bound to find something of interest!
The good weather is here, festival season is in full swing and there are countless amazing gigs going on around the country this week - it truly is a great time to be a music fan in Ireland right now!
Last week, we saw Harry Styles, Phoebe Bridgers, Kings of Leon and Inhaler take the stage in a brilliant week of concerts. We also had some amazing DJ sets at Mother Pride party.
Now, we set our sights on a new month and loads of amazing gigs. As well as that, we also welcome back Longitude, with Jack Harlow, Megan Thee Stallion and Dave all heading to Marlay Park.
Here's the best gigs going on across the country this upcoming weekend.
Friday, July 1
Nile Rodgers and Chic @ 3Arena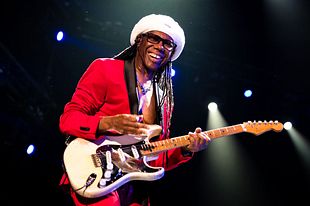 Freak out! No matter how many times Nile Rodgers and Chic visit Ireland, you're always guaranteed an absolute disco bop.
The legendary Rodgers pioneered a musical language that generated chart-topping hits like "Le Freak," (the biggest selling single in the history of Atlantic Records) and sparked the advent of hip-hop with "Good Times". Nile transcends all styles of music across every generation with a body of work that's garnered him inductions into the Rock & Roll Hall of Fame and the Songwriters Hall of Fame.
Price: from €50.35 / 6.30pm / Tickets available here.
Stereophonics @ Fairview Park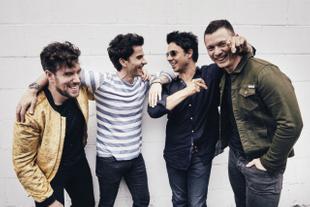 The Welsh rockers head to the now well-trodden Fairview Park as the two-week gig series nears its end. With more catchy choruses than you can shake a stick out, there's simply no missing out on seeing Kelly Jones and co under the big tent.
The group celebrate 25 years as one of the UK's most enduring and loved bands. This year they released their twelfth studio album 'Oochya!'
Having now achieved 8 number 1 albums, 10 top 10 albums, 23 Platinum Sales Awards, 8.5 million albums sold in the UK alone, 5 BRIT nominations and 1 BRIT Award win, Stereophonics stand as undeniable giants of British music.
Price: from €49.90 / 7pm / Tickets available here.
Saturday, July 2
The Specials @ Trinity College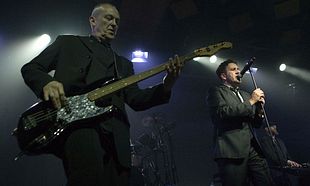 The legendary ska band take the stage at the Trinity Summer Series this weekend.
Influential, important and exhilarating live, The Specials are a band embedded in their country's DNA. It is impossible to envisage the musical landscape without them, from the startling, angular 'Gangsters' in 1979 to the epoch-making 'Ghost Town' in 1981. They infused ska with punk, homegrown political anxiety with wider issues.
Price: from €59.50 / 7pm / Tickets available here.
Napalm Death @ The Academy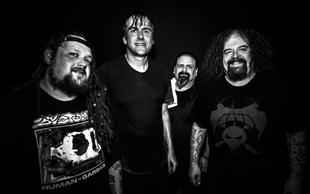 Celebrating 27 years of their signature grindcore style, Napalm Death's conviction, energy and belief in spontaneous, outspoken yet extreme music is far from being watered down.
"Time Waits For No Slave", the band's 13th studio album marks no exception - as long as this is a world gone wrong, Napalm Death will be utilizing their artistic arsenal to attack those in charge, no matter if their fanaticism stems from a political, religious or simply greedy motivation.
Price: from €25 / 6.30pm / Tickets available here.
Fontaines DC @ Iveagh Gardens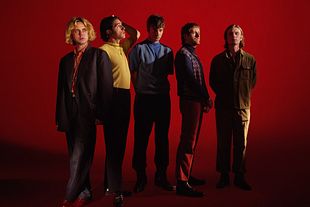 The Irish rock band have skyrocketed to global fame in just a few years. However, they've made the most of their short lifespan, knocking out 3 huge albums in 'Dogrel', 'A Hero's Death' and their new 2022 album 'Skinty Fia'.
From being nominated for a Grammy, appearing on Jimmy Fallon and being awarded the Best Band in the World award from NME, Fontaines have become one of Ireland's most successful bands of the last few decades.
They take the stage at the Iveagh Gardens this weekend with a Saturday and Sunday show (There's still tickets available for Saturday at the time of writing).
Price: from €38 / 6.30pm / Tickets available here.
Sunday, July 3
Beck @ Trinity College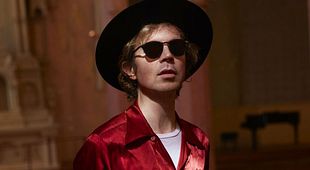 Beck has travelled light years from being pegged as a reluctant generational spokesperson when 'Loser' metamorphosed from a rejected demo to a ubiquitous smash. Instead he wound up crystallizing much of the post-modern ruckus of the '90s alternative explosion.
Irish pop sensation CMAT supports, yeehaww!
Price: from €49.90 / 7pm / Tickets available here.
Diana Ross @ 3Arena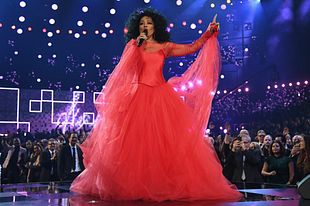 Fresh from performing in front of a massive Glastonbury crowd, the legendary singer brings her 'Thank U' tour to Dublin.
Ross is considered one of the most successful recording artists and entertainers of all time. From her landmark solo career to the early days as the leader of The Supremes, she helped shape the sound of popular music, changing the landscape and paving the way for contemporary music.
Price: from €91 / 6.30pm / Tickets available here.
Check out our listings for even more incredible events happening over this weekend and more!