'Dune' secured 10 Oscar nominations on Tuesday, most notably a nomination in 'Best Picture', but it was snubbed in one major category.
Director Denis Villeneuve was left out in Best Director which has taken many people by surprise, least of all one of the film's stars.
Josh Brolin, who plays Gurney Halleck in the sci-fi blockbuster, said that he was flummoxed about the perceived snub.
Taking to Instagram to celebrate the film's nominations, the actor said "I just want to say congratulations to Legendary and Warner Bros., everybody who got nominated for 'Dune': editing, cinematography, score, music, writing, pretty much everything,
"And the unbelievable, almost numbing, flummoxing I feel for Denis Villeneuve not being nominated for best director. It's just one of those things where you go, 'Huh? What?!'"
"I don't know how you get 10 nominations and then the guy who has done the impossible with that book doesn't get nominated," the star said.
"It makes you realize that it's all amazing and then it's all ****ing totally dumb."
"So congratulations for the amazing accomplishments that these incredibly talented people have been acknowledged for, because it's all really, really dumb," he added.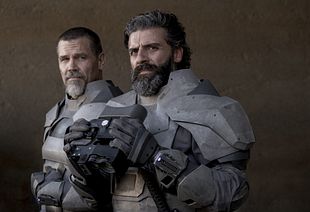 Brolin previously worked with the Canadian director in 2015's 'Sicario', and Brolin has praised the director during the 'Dune' press tour.
The 'No Country For Old Men' and 'Avengers' star hailed Villeneuve as "an incredible human being" in a New York Times feature last October.
Brolin said "He is one of these guys that you know he's truly the black sheep. Like, without this, what would have happened, what would he have done? Without being able to utilise his imagination, his sensitivities, his vulnerabilities, his, you know, I don't know man, you know? He's just. ... He's off, Denis is off."
"In a way that I find so beautiful and so ingratiating and so gentle, even though he's yelled at me and I've yelled back at him, it doesn't matter. It doesn't matter because it comes from a place of real love."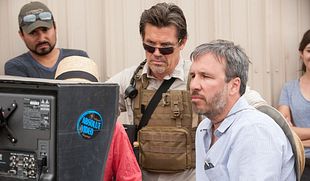 Villeneuve was seen as a near-lock to pick up a Best Director nomination for this years Oscars, but failed to make the 5-person shortlist, of which Jane Campion is heavily tipped to win for 'The Power Of The Dog'.
The Canadian auteur did pick up a nomination in Best Picture for producing 'Dune' and received a nomination in the Best Adapted Screenplay category, a rare feat for a science fiction film.
This years Oscars take place on March 27th.