The bell has rung, the bags have been packed and Summer is coming to an end. Yes, it's school season once again.
Whether you're packing the lunchboxes for the kids or setting off to college yourself this month, why not reminisce about your school days or prepare for what's ahead through some movie classics.
Here we have the creme de la creme of school based movies, giving us an insight into life as a teenager and the social struggles we all face growing up.
'Clueless'
Based off of Jane Eyre's 'Emma', 'Clueless' follows shallow, rich and socially successful Cher at the top of her Beverly Hills high school's pecking order. The film gets a lot right including teenager's desire to fit in, their love for fashion trends and the utter fear of sitting your driving test.
One of the most influential movies of the 90's, 'Clueless' has remained timeless by it's intelligent and satirical look at high school life. It sidesteps being dated by the brilliant use of fashion and language in order to create a world both familiar and new.
With some fun performances by Alicia Silverstone, Paul Rudd and Brittany Murphy, 'Clueless' is a classic. Even with that dodgy relationship. You know the one.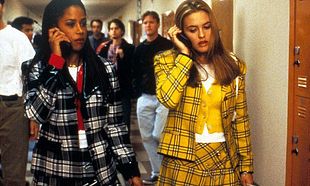 'Superbad'
For a certain generation, 'Superbad' is the defining college experience film. Not because it's that realistic. Simply because of its timing, its ability to capture crass humour of the time and its sheer wealth of actors who are now comedy stalwarts.
Launching the careers of actors like Jonah Hill, Emma Stone and Michael Cera, 'Superbad' uses nostalgia in a way that's relatable. The heightened stakes of the events make it incredibly funny without ignoring the sheer cringiness of it all. It's why, 15 years later, it's still so loved and will remain in the hearts of us all for many years to come.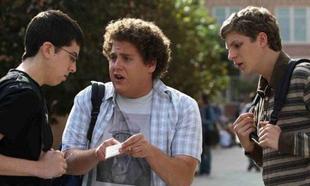 'Lady Bird'
What makes Greta Gerwig's 'Lady Bird' stand out is it's coverage of not just one, but multiple facets of life as a teenager. While most coming-of-age movies tend to centre around one defining momet, 'Lady Bird' moves through high-school, applying for colleges, having boyfriends and explores relationships with parents.
We also get to see the perspective of the parent in this film, which gives a fuller sense of the relationship between mother and daughter in this transformative time.
Saoirse Ronan gives a stunning portrayal of Lady Bird, which firmly cemented her as one of this generation's finest talents.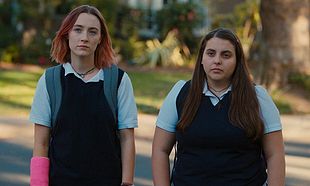 'School of Rock'
If only every substitute teacher was like Jack Black.. Alas, we must live vicariously through the students of Horace Green prep school in this 2003 classic.
'School of Rock' is special in that it focuses on the effect teachers have on students in such an impressionable time in our lives. The ones that really give a shit are the one that make a lasting impression and Dewey Finn is certainly that.
The best thing about 'School of Rock' is the progression of Finn from lazy, self -absorbed rocker to a full on legendary teacher who genuinely cares about the kids coming out of their shells. His and the kids' journeys are truly heart-warming.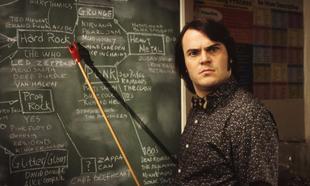 'The Breakfast Club'
Ah the 80's, a unique and special decade for teen films. Movies like 'Stand By Me', 'Say Anything' and 'The Karate Kid' perfectly encapsulated what it was like to be a kid back then. But they're not on this list, 'The Breakfast Club' is. And for good reason (apart from, y'know, being set in a school).
The 1985 teen comedy drama takes the tropes of American high school and gives them depth. There's the "athlete", the "princess", the "brain", the "basket case", the "criminal", all classic archetypes of schools around the world.
As the film goes on we see there's way more to these characters beyond their stereotypes and there's a reason why everyone is the way they are. Director John Hughes was able to break down the characters in order to find common themes that every student goes through like peer pressure and parental influence.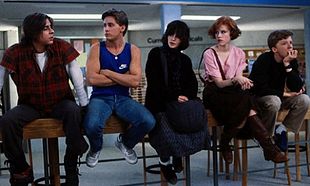 'Easy A'
Emma Stone stars in this 2010 flick focusing on the pressures of teenage girls in high school. After pretending to take the virginity of her closeted friend in order to make them both popular, Olive realises that schoolyard gossip holds a very high power.
Adapting the story of the 1850 novel 'The Scarlet Letter', Olive proceeds to take control of the gossip and use it to her advantage, all while deep down retaining a sympathy to her character.
'Easy A' is a rare gem in that it's a teen flick that incredibly smart and genuinely funny, all while keeping its finger on the pulse of teenage life in school. It truly understands the power of reputation.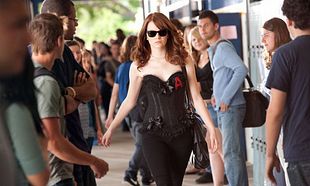 'The Perks of Being a Wallflower'
This 2012 coming-of-age drama is a millennial dream. The film starring Emma Watson, Logan Lerman and Ezra Miller is an awkward, out-of-place teenage drama based on Stephen Chbosky's 1999 novel. Chbosky himself directed the adaptation and managed to perfectly capture the anxieties of teenagers at a crossroads in their life.
It's not often a film manages to become a reference point for an era but 'The Perks of Being a Wallflower' has become a definitive film for a certain generation of awkward teens.
It also has a cracking soundtrack, so worth the entry fee with just that in mind.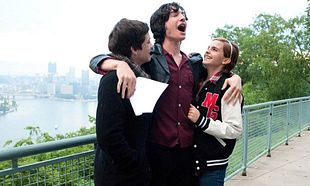 'Carrie'
Not only is Brian De Palma's 'Carrie' a faithful Stephen King adaptation (something that's extremely hard to pull off) and one of the all time greatest horror movies, it's also a first-rate commentary on the lives of teenagers in school and the effects of bullying.
Despite being nearly 50 years since its release, the 1976 flick starring Oscar-winning Sissy Spacek as the eponymous Carrie holds up incredibly well. While the 2013 remake is not that bad, there's something special about De Palma's version that will resonate well past any modern versions.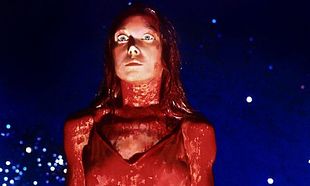 'Mean Girls'
From the bullied to the bullies. School isn't this bad, we swear. 'Mean Girls' remains one of the most iconic films of the noughties and takes reference from all sorts of films on this list.
Stereotypes, like 'The Breakfast Club', are riffed on heavily throughout the 2004 film with the plastics taking centre stage. Other themes like body image, hiding your passions and social alliances are all explored throughout the film. It's also endlessly quotable, which helps with pop culture longevity. You go, Glen Coco.
Like a lot of coming of age films in this list, the film ends with the characters learning that they're not so different after all. Hey, every day's a school day!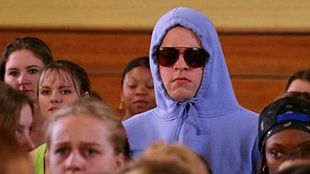 For more lists, news and features, head over to our website for more.