The Golden Raspberry Awards (or 'Razzies', as they are more commonly known) celebrate the worst that Hollywood has to offer, and serve as a counter-point to the Oscars.
The Princess Diana musical, imaginatively titled 'Diana', leads the pack this year with 9 nominations.
The film received nominations in every major category including Worst Picture, Worst Director, Worst Actor, Worst Actress, Worst Supporting Actor, two nominations in Worst Supporting Actress and a nomination in Worst Screen Combo.
The Razzie awards are known for their cheeky tone, and 'Diana' received a nod in the Worst Screen Combo for "Any klutzy cast member and any lamely lyricised (or choreographed) musical number" paired with the film itself.
In our review of 'Diana', we noted "If the Royal family was offended by the inaccuracies of 'The Crown', they'll want to stay well away from this one".
Other critical duds of 2021 received Razzie nominations, including the Mark Wahlberg sci-fi flick 'Infinite', 'Space Jam: A New Legacy', 'Dear Evan Hansen', and 'The Woman In The Window'.
Despite this, the Razzies have received criticism for nominating Ben Affleck's critically-acclaimed performance in 'The Last Duel', and for nominating Jared Leto's divisive performance in 'House Of Gucci'.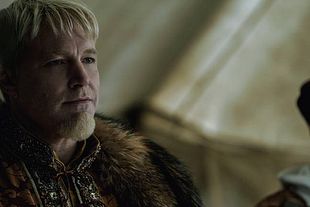 Carrying on their irreverent bent, the Razzies created a special category this year for action star Bruce Willis and his never-ending list of action movies released directly to streaming, with the category entitled "Worst Bruce Willis Performance in a 2021 movie."
The Razzie Awards take place the night before the Oscar ceremony, which has led to some amusing moments.
Most nominated stars don't acknowledge the awards, but some stars show up at the ceremony.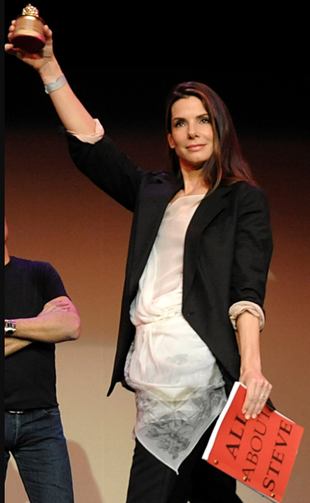 Sandra Bullock won Worst Actress for 'All About Steve' at the 2010 ceremony and gave out copies of the film on DVD, encouraging people to watch the film.
24 hours later, Bullock won the Oscar for Best Actress for 'The Blind Side'.
'Showgirls' swept the 1996 ceremony, and director Paul Verhoeven showed up in person to accept his award for Worst Director.
The Razzies began in 1981 as a counterpoint to the Oscars and was founded by film publicist John J. B. Wilson.
Winners receive a gold-spray painted trophy worth a whopping $5.
This year's Razzie Awards will take place on March 26th.