An iconic piece of film history is going up for auction.
Ax axe used in Stanley Kubrick's famous 1980 classic 'The Shining' will sold at auction next month in the United States.
The axe is expected to fetch over $100,000, and comes with a certificate of authenticity that confirms the axe was indeed used on-screen by the one and only Jack Nicholson.
A prop hard foam copy of the axe, infamously used by Jack Nicholson's character at the climax of the film, is currently on the market for €54,000.
The original wooden handle sold for over €200,000 at auction in 2019, with the wooden handle used in close-up shots and the famous scene where Jack Nicholson breaks down the bathroom door with a terrified Shelly Duvall on the other side.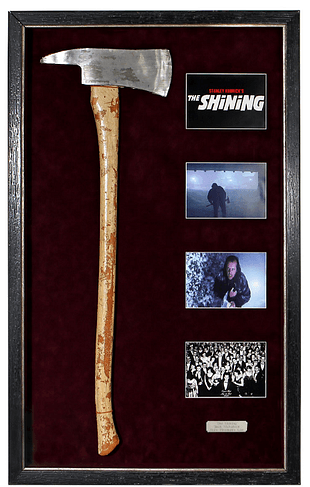 Warner Brothers produced dozens of hard foam copies for the film, but only a handful are believed to still exist.
'The Shining' was something of a critical flop upon release in 1980, but has grown to become perhaps the best-loved film in Stanley Kubrick and Jack Nicholson's filmography, with the film still homaged and parodied to this very day.
2019 saw the release of sequel 'Doctor Sleep' which was a box office failure, but quickly gained a cult following among critics and fans for being a worthy sequel to Stanley Kubrick's classic.
Ben Stiller was recently announced to play Jack Torrance in a stage adaptation of the Stephen King novel.
Other items up for sale at the Gotta Have Rock and Roll auction include a pair of glasses worn by John Lennon, a guitar used on stage by Eric Clapton, an Elvis Presley record contract signed by The King himself and a protest sign used at the Woodstock festival in 1969.
The auction runs until April 29th.