There was a point in the late '00s to early 2010s that Joseph Gordon-Levitt was everywhere. His career has become more obscure in recent years.
Joseph Gordon-Levitt would probably be best-known for such films as 'Inception', 'Looper' and '500 Days of Summer'. However it's only when you start poking around the full list of his past credits that you realise how many things he's actually been in.
Gordon-Levitt has acted from childhood, starring in 'A River Runs Through It' and 'Angels in the Outfield' in early years. He got roles on the series 'Family Ties' and 'Murder, She Wrote' but his biggest TV role was Tommy Solomon on '3rd Rock from the Sun'.

Flash forward to the late '90s and fans of the 'Halloween' series might remember Gordon-Levitt as one of the gang being haunted by Mike Myers in 'Halloween H20: 20 Years Later'. However for most movie fans, his most beloved 90s role was in rom com classic '10 Things I Hate About You.'
He took a break from acting to study at Columbia University but dropped out in 2004 to pursue acting again. Mind you, Joseph Gordon-Levitt kept taking the odd acting gig over the early 2000s. Perhaps the most notable of these was Jim Hawkins in 'Treasure Planet'. The animated picture had a $140 million budget and was expected to be a major success. However, it was a big flop for Disney.
While it didn't harm Gordon-Levitt, he was still looking for that breakthrough gig. Unfortunately he didn't find it in mental institution-set 'Manic', 'Mysterious Skin' (in which he played a gay prostitute and child sexual abuse victim), or 2007's 'The Lookout', in which he played a character called Chris Pratt (yes, really). Instead, his big break came with '500 Days of Summer'. Gordon-Levitt starred in the indie rom com opposite real-life friend Zooey Deschanel. It earned wide acclaim and became a "sleeper hit" overnight. It also made its leading actors stars.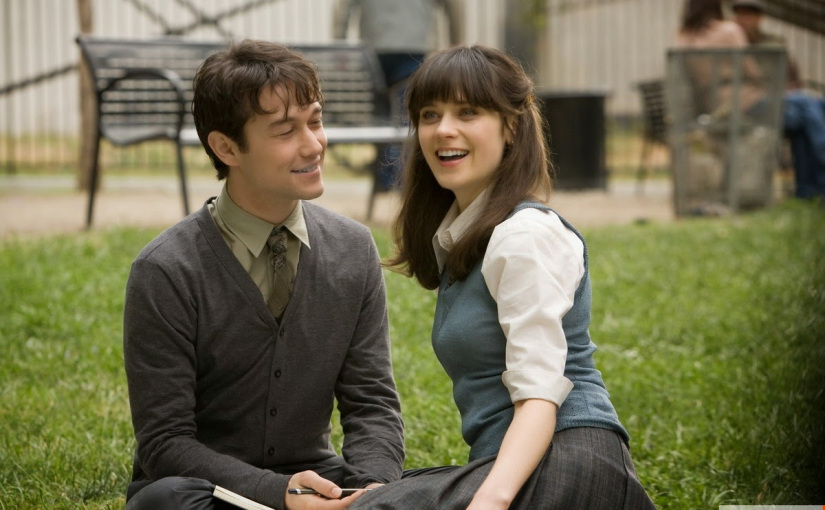 After that, Gordon-Levitt got his first big action blockbuster role in 'G.I. Joe: The Rise of Cobra'. Following that his work with Christopher Nolan in 'Inception' and 'The Dark Knight Rises' solidified his star status, while his work with Seth Rogen on such films as '50/50' and 'The Night Before' kept him busy.

So what about in more recent years? Well, the truth is he has essentially had flop after flop. In 2014, 'Sin City: A Dame to Kill For' crashed at the box office. Then Robert Zemeckis' remake of 'The Walk' left many underwhelmed. The actor's most recent movie (aside from a cameo in 'The Last Jedi'), 'Snowden' was another box office disappointment. He also had a short-lived TV series in 'Comrade Detective', which lasted for one season in 2017. Unfortunately it's a natural law that without signs of box office potential, Hollywood tends to ignore you.

Another reason why Gordon-Levitt may have disappeared of late is because he's working on his next directorial project. He made his directing and screenwriting feature film debut with 'Don Jon' in 2013. It fared well with both critics and box office receipts. A couple of years ago, it was announced that Gordon-Levitt was working on a R-rated musical called 'Wingmen' with 'Comrade Detective' co-star Channing Tatum. Gordon-Levitt was in talks to both direct and star in the musical comedy. However, given that there's been no update since the initial announcement - and bearing in mind that a 'Guys and Dolls' remake starring the two actors previously fell through - the status of the project is up in the air.
One other reason for Gordon-Levitt having disappeared from our screens is commitments to his family and children. In December 2014, Gordon-Levitt married Tasha McCauley. Their first child, a son, was born in August 2015 and they had a second son in June 2017. With two little ones to look after, it's perfectly reasonable why Gordon-Levitt's career has slowed down.
Moreover, Gordon-Levitt hasn't faded into complete obscurity just yet. The actor has a few projects coming up including the film '7500', about a pilot whose aircraft is hijacked by terrorists. He's also attached to star in an untitled Ariel Schulman and Henry Joost project opposite Jamie Foxx. Joseph Gordon-Levitt is also said to be starring in Aaron Sorkin's next movie, which is based on the Chicago Seven and also stars Eddie Redmayne and Seth Rogen.