Season one had a more genuine feel to it; it was a true experiment which we'd never seen done on any other reality TV show before — contestants dated through a wall and chose to get engaged without ever seeing one another.
Three seasons later, contestants have seen what being on a show like 'Love Is Blind' can do for their careers. Hence, it's as though the show spins out celebrities rather than couples.
This year, little to none of the relationships seem legit to us, so here's why we think that none of the couples from season three should get married.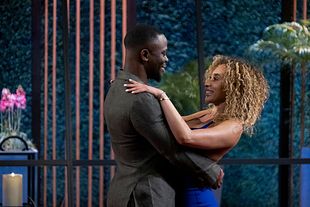 Raven and SK
This pairing seemed to go from strength to strength outside of the pods, even with initial speed bumps — like SK savasana-ing himself into a wee snooze during a yoga date or Raven demanding he pay her rent when they don't even live together. But ultimately, spoiler, we're not surprised that they didn't get married. Why?
SK's life is deeply rooted in his culture and upbringing. We know, we know, Raven made efforts to embrace his culture but ultimately, we can't see how their lifestyles would've melded together as well as her sparkly gown and gorgeous Nigerian head scarf.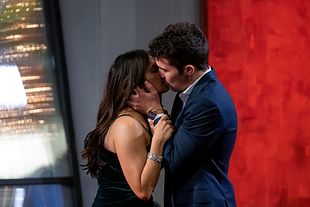 Cole and Zanab
Cole doesn't seem to want a wife. He seems to want a full time babysitter. The way in which he so casually took a nerf-gun to his wife-to-be's head while she was cooking the dinner he was supposed to be making. We can't cope.
Cole has also made some likely lasting comments about Zanab's physical appearance and incited in her a comparison game between her and other women in the experiment of which he has stated he finds more attractive. In short, she's a 10 but he acts like he's 5-years-old. 
If Zanab doesn't pull a Deepti at the altar and banish him to wherever last season's 'Shake' fecked off to, we'll be sorely disappointed. She can do better than being told she's not good enough, has "a bad attitude. Are you bipolar?", and isn't "nice" because she didn't want to play cops and robbers with her fella one evening.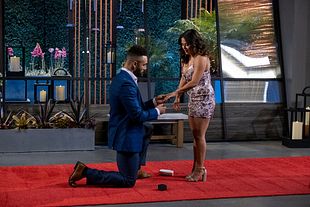 Nancy and Bartise
Speaking of immaturity, let's talk about Bartise. If Cole is a 5-year-old, Bartisse is a hormonal teenager. Episode to episode, it's like he's picking petals from a daisy to decide whether he loves Nancy or he loves her not. 
He doesn't know what he wants but with conviction — he'll sleep with Nancy and in the next scene he's telling her about how he's not physically attracted to her.
Nancy needs to take herself to an alarm clock and wake the hell up. She's already said "I do" but we're hoping the next thing that comes out her mouth is "...on opposite day" and gives Bartise a dose of his own juvenile medicine.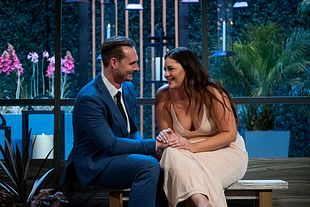 Alexa and Brennon
It's tough for us to say that Brennon and Alexa shouldn't get married, especially as the only couple with much potential in this loveless season, but honestly? Sometimes love isn't enough. At least not right now. This couple still has so much to iron out in reality, but we think Brennon slaps a smile and a "yes sir" over any of the cracks in their relationship.
They seem well matched, but the pressure Brennon seems to be under in the face of Alexa's family seems intense. He's being asked to fund what sounds like an extravagant lifestyle — she never wears the same outfit twice — and change his beliefs to match hers. It's a lot to sign up for after only, what, four weeks. This couple needs time.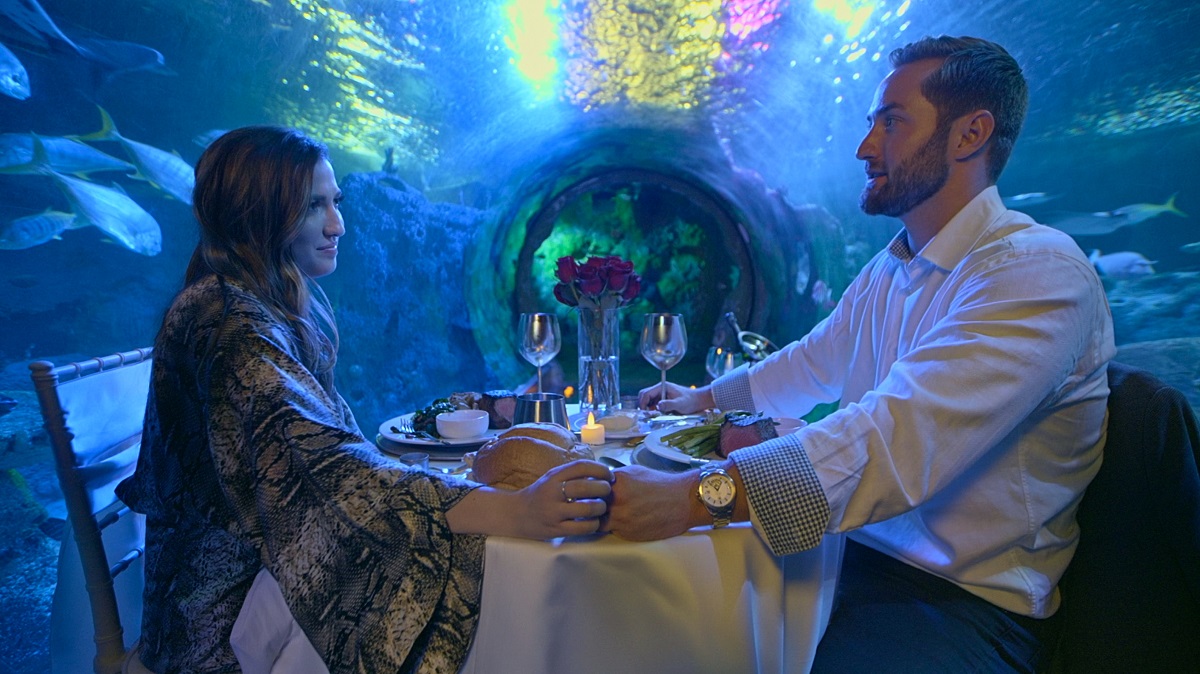 Matt and Colleen 
Straight up, Matt seems like he has issues he still needs to work on — he lost the plot over Colleen heading on a night out with her friends. The rage was OTT and we do not approve. As if bringing your fiance for dinner in an aquarium wasn't enough of a red flag, he proceeded to get thick once again over her saying she needed to trust in him more after his prior angry episode. 
And then there's Colleen. Colleen, Colleen, Colleen. This woman seems like she might need a little more self-assuredness before she goes diving into a relationship with the third person to want her after a few days in the pods. Sorry, not sorry. 
For the couples that have come after season one, they seem to have learned a few things as spectators of the original series. Number one, you don't actually have to get married and take anything about it seriously. Number two, it'll shoot you well into C list celebrity. No, love is not blind, but for these up and coming contestants it can be very, very frugal.
Watch 'Love Is Blind' season three on Netflix now.