The final ever season of 'Game of Thrones' is going to make 2019 a big year in itself for TV and while there are lots of great returning shows, including the third season of 'True Detective' which is currently airing, there are also some very exciting new shows on the way too.
Take a look at 12 you should watch out for below:
1 - Catch 22 - Channel 4
'Catch-22' is an upcoming American-British-Italian drama miniseries based on the book of the same name written by Joseph Heller. It stars none other than George Clooney, who also directs, as well as Hugh Laurie, Kyle Chandler and Christopher Abbot ('The Sinner', 'Girls'). It's set to premiere on Hulu in the United States, Channel 4 in the United Kingdom, and Sky Italia in Italy. No air date yet for the 6-part limited series but it's looking likely to be spring.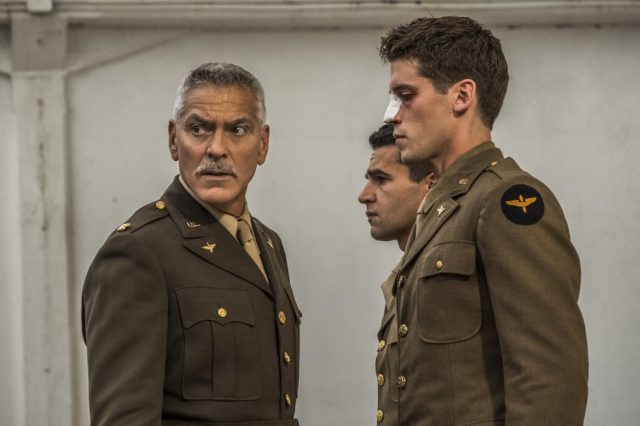 2 - MotherFatherSon - BBC
Richard Gere takes on his first major TV role in this BBC series, starring alongside Helen McCrory, Ciarán Hinds, Billy Howle, and Elena Anaya. The eight-part drama will see Gere play Max, a charismatic self-made American businessman with media outlets in London and around the world. Helen McCrory will play Kathryn, a British heiress who has been estranged from Max following the breakdown of their marriage some years before. Their 30 year-old son, Caden (Billy Howle), runs Max's UK newspaper and is primed to follow in his father's footsteps as one of the most powerful men in the world. However when Caden's self-destructive lifestyle spirals out of control, the devastating consequences threaten the future of the family, its empire, and a country on the brink of change. It's set to air later in 2019.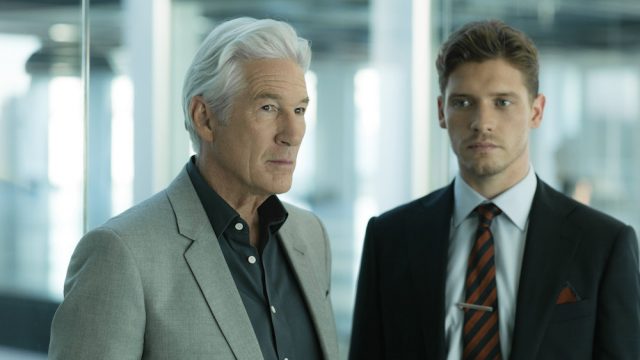 3 - Good Omens - Amazon Prime
Amazon Prime take on another work of Neil Gaimon's in this new series which is an adaptation of the book of the same name Gaimon wrote with the late Terry Pratchett. It stars David Tennant and Michael Sheen as an angel and a demon who must join forces to find a way to save the world with the approaching Armageddon. Jon Hamm and Miranda Richardson also star. Neil Gaiman also serves as showrunner in the six-episode series that is set to premiere globally on Amazon Prime in spring 2019 and will then air weekly on BBC2 later in the year.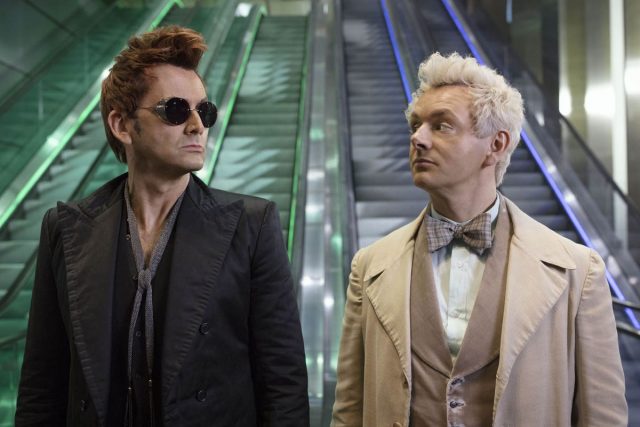 4 - Nightflyers - Netflix
This new series from the mind of George R.R Martin just arrived on Netflix on Friday. 'Nightflyers' is adapted from a novella by Martin, who also serves as an executive producer on this sci-fi series which was made in Limerick's Troy Studios. It follows eight maverick scientists and a powerful telepath who embark on an expedition to the edge of our solar system aboard The Nightflyer - a ship with a small tight knit crew and a reclusive captain. Their mission is to make contact with alien life but when terrifying and violent events begin to take place they start to question each other, and surviving the journey proves harder than anyone thought. Irish actors Brían F. O'Byrne and Eoin Macken star alongside Gretchen Mol ('Boardwalk Empire'), David Ajala ('Fast & Furious 6'), and Sam Strike ('EastEnders').
5 - Kaos - Netflix
Charlie Covell, the creator-writer of last year's big hit 'The End of The F***ing World', has another new series on the way this year. It's set to be a darkly comic reimagining of Greek mythology exploring themes of gender politics, power, and life in the underworld. Sounds very interesting indeed. This one is looking likely for the second half of 2019.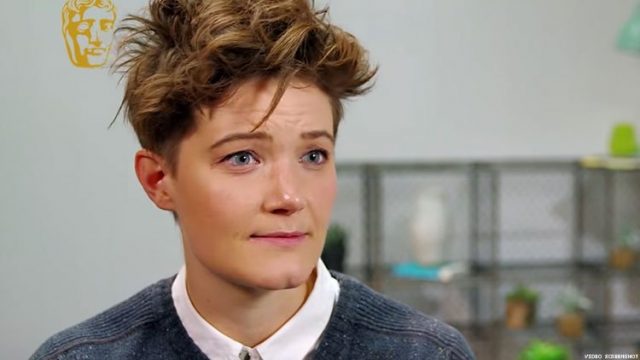 6 - This Way Up - Channel 4
Formerly called 'Happy AF', this upcoming Channel 4 comedy is written by Aisling Bea and stars herself and Sharon Horgan. They play sisters with Bea playing a woman suffering from anxiety and depression while Horgan will be the older sibling who struggles to look after her. 'This Way Up' explores how the pursuit of happiness differs for everybody and unveils the obstacles, some social and some mental, which come between that goal and the tougher reality of daily lives. It is a comedy though, as heavy as it might sound. And sure no better women to handle a bit of dark humour than Bea and Horgan. No air date as of yet but as you can see below, they have already started filming.
OH MA GAWD I started filming my TV show this week. Can't believe it. I've changed the name from "Happy AF" to "This Way Up" @SharonHorgan plays my sist & we've such an amazingly lovely crew & cast I can't wait to tell you, yes YOU about. DREAM COME TRUE. @hellomerman #ThisWayUp pic.twitter.com/8HuLavivxe

— Aisling Bea (@WeeMissBea) January 30, 2019
7 - What We Do in the Shadows - FX
This series is a reboot of the 2014 'What We Do in the Shadows' mockumentary which Jemaine Clement and Taika Waititi wrote, directed and starred in. They return as writer and director, respectively, of this much-anticipated new series which stars Matt Berry ('Toast of London), Kayvan Novak ('Thunderbirds Are Go') and Harvey Guillen ('The Good Place'). This is set to premiere in March 2019 on FX.
Reunited by their father's death, estranged siblings with extraordinary powers uncover shocking family secrets -- and a looming threat to humanity. The show is based on the popular Eisner award-winning comics and graphic novels created and written by Gerard Way. It stars Ellen Page and Irish actor Robert Sheehan ('Love/Hate').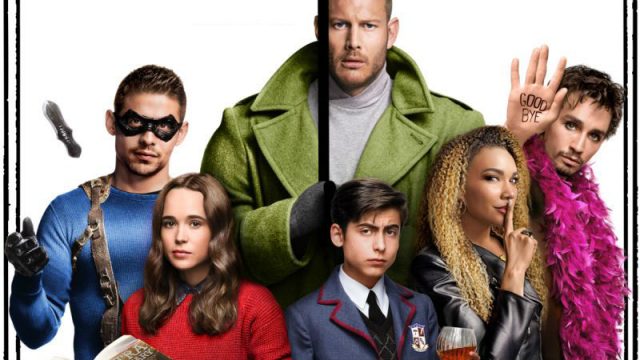 9 - Turn Up Charlie - Netflix
Idris Elba is turning his attention to comedy for this upcoming Netflix series . 'Turn Up Charlie' centres on the titular Charlie (Idris Elba), a struggling DJ and eternal bachelor, who is given a final chance at success when he reluctantly becomes a 'manny' to his famous best friend's problem-child daughter, Gabby (Frankie Hervey). Piper Perabo ('Coyote Ugly') and JJ Feild co-star. 'Turn Up Charlie' arrives on Netflix on March 15th.
10 - Catherine the Great - Sky/HBO
Sky and HBO are teaming up for this new show which sees Helen Mirren take on another monarch - Russian empress Catherine the Great. The four-part drama "delves into the politically tumultuous and sexually charged court of the most powerful female monarch in history", Sky said. It will follow Catherine towards the end of her reign and her passionate affair with the Russian general Grigory Potemkin. No air date as of yet.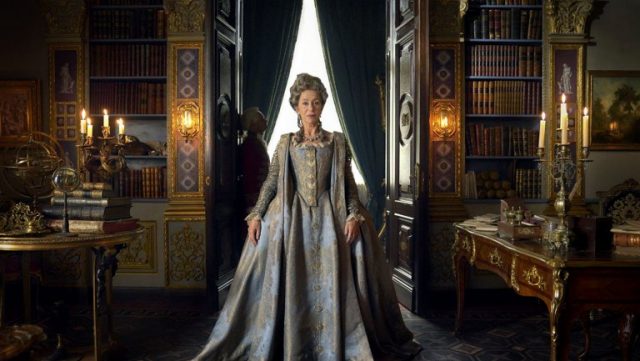 11 - Watchmen - HBO
Based on the comic book limited series of the same name created by Alan Moore and Dave Gibbons, this upcoming HBO series is created by Damon Lindelof ('Lost', 'The Leftovers)', who is also set to write and executive produce. 'Watchmen' is set in "an alternate history where 'superheroes' are treated as outlaws" and "embraces the nostalgia of the original groundbreaking graphic novel while attempting to break new ground of its own." The cast includes Jeremy Irons, Regina King and Don Johnson. No air date yet but we'd imagine they will be holding off on this until the end of 'Game of Thrones' on HBO.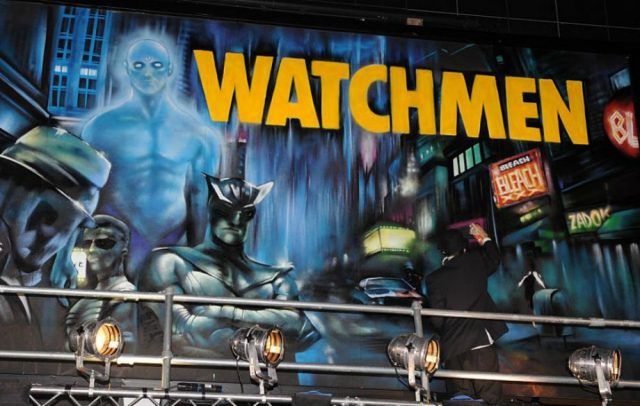 12 - What/If - Netflix
'What/If' will see Renee Zellweger head to the small screen for this ten-episode series which revolves around "the ripple effects of what happens when acceptable people start doing unacceptable things". The project hails from showrunner Mike Kelley ('Revenge') and producer Robert Zemeckis ('Back to the Future', 'Forest Gump'). Each season is set to tackle a different morality tale "inspired by culturally consequential source material," according to Netflix. The show was only given the green light last August so it will be the later half of 2019 before we get to see it.