Based on Celeste Ng's 2017 bestseller of the same name comes 'Little Fires Everywhere', a tantalising new drama series which everyone is going to be hooked on this May. *Please note that this spoiler-free review is for the first three episodes of the miniseries only*
Starring Reese Witherspoon and Kerry Washington, the eight-part drama miniseries follows the lives of two separate families living in the town of Shaker Heights, Ohio during 1997. Witherspoon stars as the highly-strung Elena Richardson, a part-time journalist and full-time mother to four teenagers. Elena is the organiser of everything that her picture-perfect family gets up to, and while renting out the family's second house down the road she crosses paths with mother Mia, a woman who feels like she carries the world on her two shoulders. Washington's character is a freelance artist who struggles in her day-to-day life to make a decent living. She and her teenage daughter Pearl are all that each-other have in the world, and the two have been living out of their beat-up car for all of Pearl's life. Arriving into Shaker, Mia is on the look-out for a place to rent month-to-month, and when Elena takes "pity" on Mia, the pair form a bond... of sorts.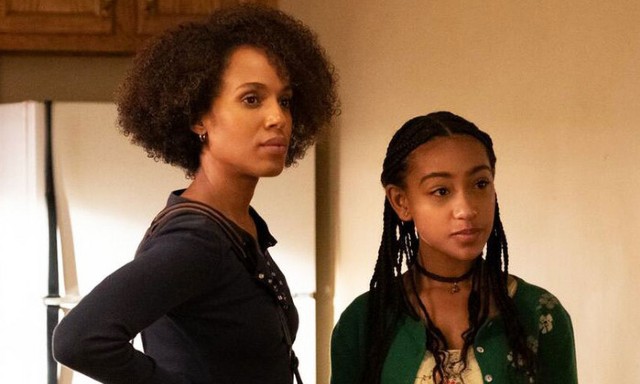 As the title of the series suggests, there is trouble afoot in Shaker and when we first meet Reese Witherspoon's Elena, she and her family are evacuating their luxurious house as fire engulfs it in flames. But who started the fire? We'll have to wait until the final episode to find out...
Witherspoon has clearly become the next queen of television viewing. Having already starred in 'Big Little Lies' and Apple's 'The Morning Show', her next TV venture here will come as no surprise to those familiar with both shows, especially the former. If you are a fan of HBO's 'Big Little Lies', where she plays the preened Madeline Mackenzie, Elena in 'Little Fires Everywhere' is pretty much her character note-for-note, if slightly less interesting. However, TV series' are created to give characters space to grow, so expect changes to come as the episodes progress.
Washington's Mia suffers a similar trope, in that her character also bears a striking resemblance to another of the actresses' previous acting roles. In Netflix's 'American Son', Washington plays a mother who fears for her son's whereabouts after he doesn't come home one night, afraid that he has been racially stereotyped by police officers. Here, we see Mia strive for a better life for her and her daughter in this new town, as they try to overcome the racial divide which the Shaker prides itself for not having (but is very much still there). One Mia arrives into town, her presence forces the residents to re-evaluate their lives.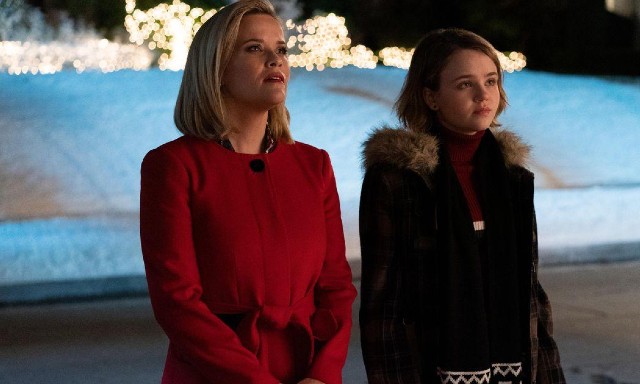 Look, if you've read the book on which the series is based, or are a fan of both of these actresses, 'Little Fires Everywhere' is a sure-fire hit. The first three episodes are very well-paced, drawing you into each of the characters, and giving you enough time to know each of them and their problems before the drama quickly intensifies in episode three, 'Seventy Cents'. The '90s backdrop is a nice inclusion, with 'Buffy the Vampire Slayer', 'Ricky Lake', Savage Garden, and those awful Slim Fast references dotted around the place, making you remember just how great the decade was.
Reese Witherspoon and Kerry Washington also worked as executive producers on the miniseries, and it's clear that their back catalogues of experience helped shape the characters that we see unfold and crumble before us. It is important to mention also, that one of the directors and executive producers of the series, Lynn Shelton, unfortunately passed away very recently due to an undiagnosed blood disorder. The indie director was well-known in the industry, and worked on other major productions such as 'GLOW', 'New Girl', 'The Mindy Project', and 'Mad Men'.
If this adaptation of Celeste Ng's novel ticks all the boxes for you, her other work 'Everything I Never Told You' is being developed into a movie which is said to star Julia Roberts. 
'Little Fires Everywhere' arrives on Amazon Prime on Friday, May 22.